Usually I would be hesitant to scream CHRISTMASSSSS quite so early – my birthday is the last day of November, so quite frankly, nobody should be celebrating anything else till December 1st.

Then again, I shouldn't bother fighting it – I went to all the Christmas in July events back in the summer, I ate my first mince pie last week (of this season, not my life.. I'm not deranged) and the John Lewis ad has now been revealed (which is obviously the official start of all things festive) and and and I have no other argument so let's just all welcome it with big smiles and open arms, shall we?

Anyway, here's Christmas coming at you some more, in the form of this dreamy little gift set from Ted Baker – crammed with beauty goodies to see you through the festive season and beyond.

Ted's Bouquet Cosmetic Collection contains a whopping twelve products – with lovely bits for eyes, lips and everything in between. The luxe rose gold packaging gives a nod to old Hollywood glamour, and it looks mighty fine displayed atop a dresser.

What more can you ask for, really?

It's the perfect present for spoiling a special someone with this holiday season (and yes, that includes yourself) – and it's currently half price at Boots for a handsome £22.50.

Twenty-two pounds and fifty pence. I KNOW.

Wanna see it in action? Thought so! Keep scrollin'.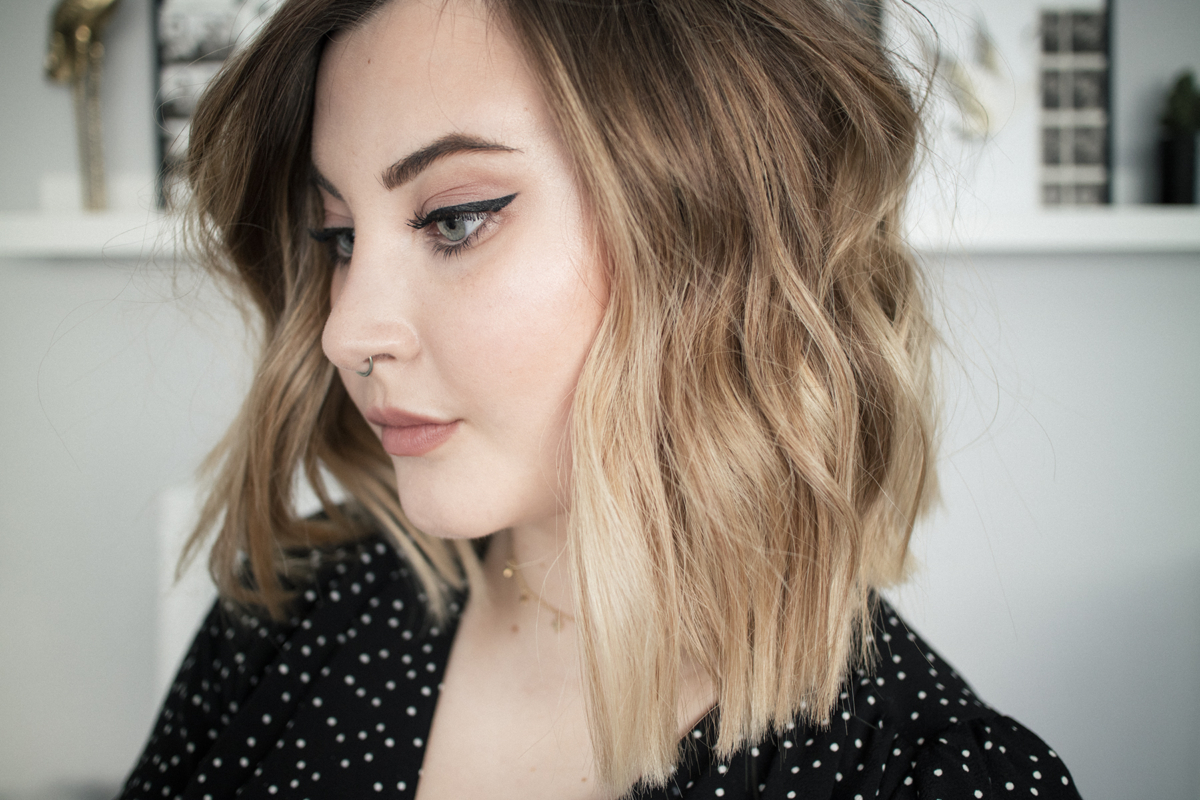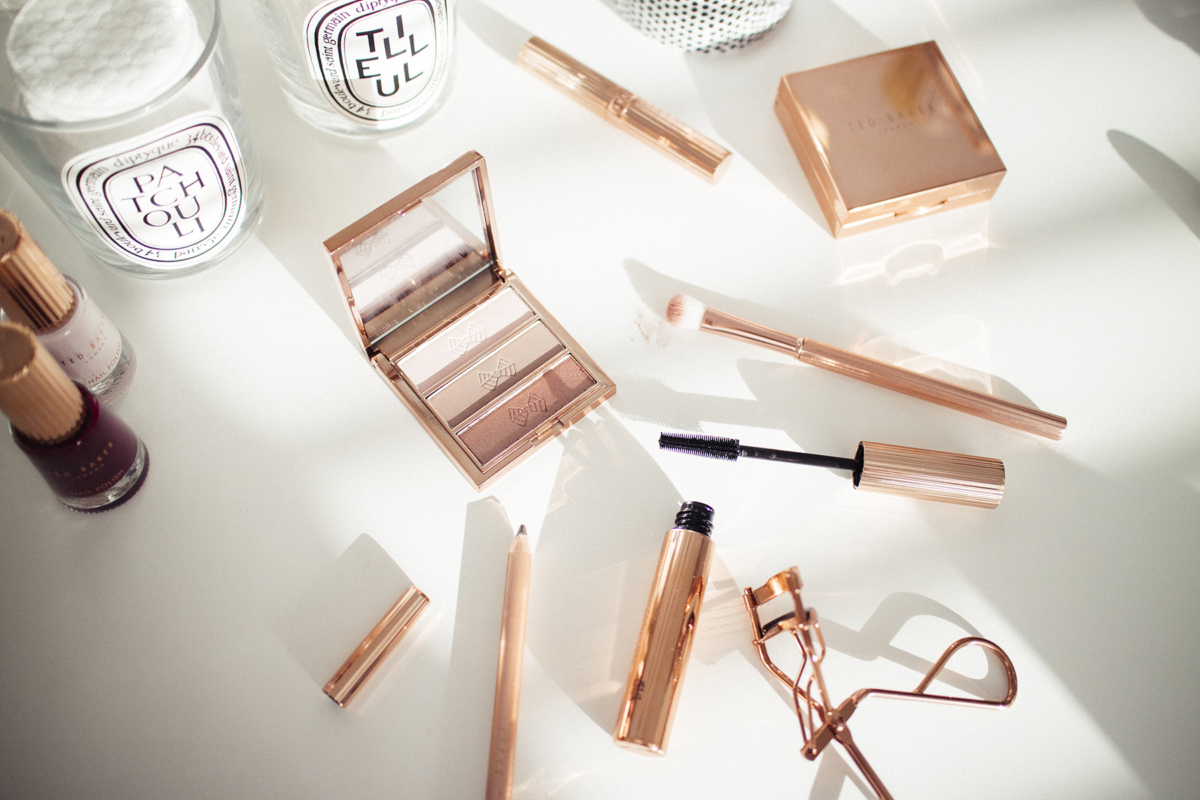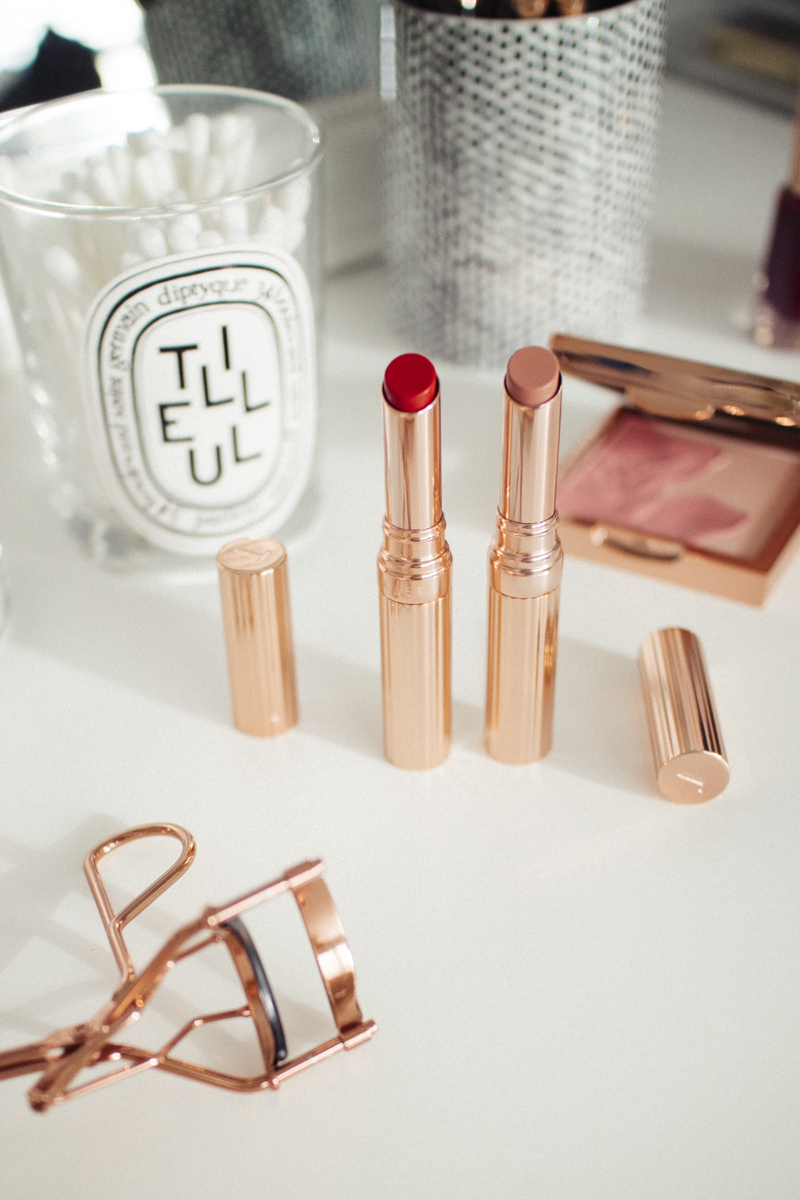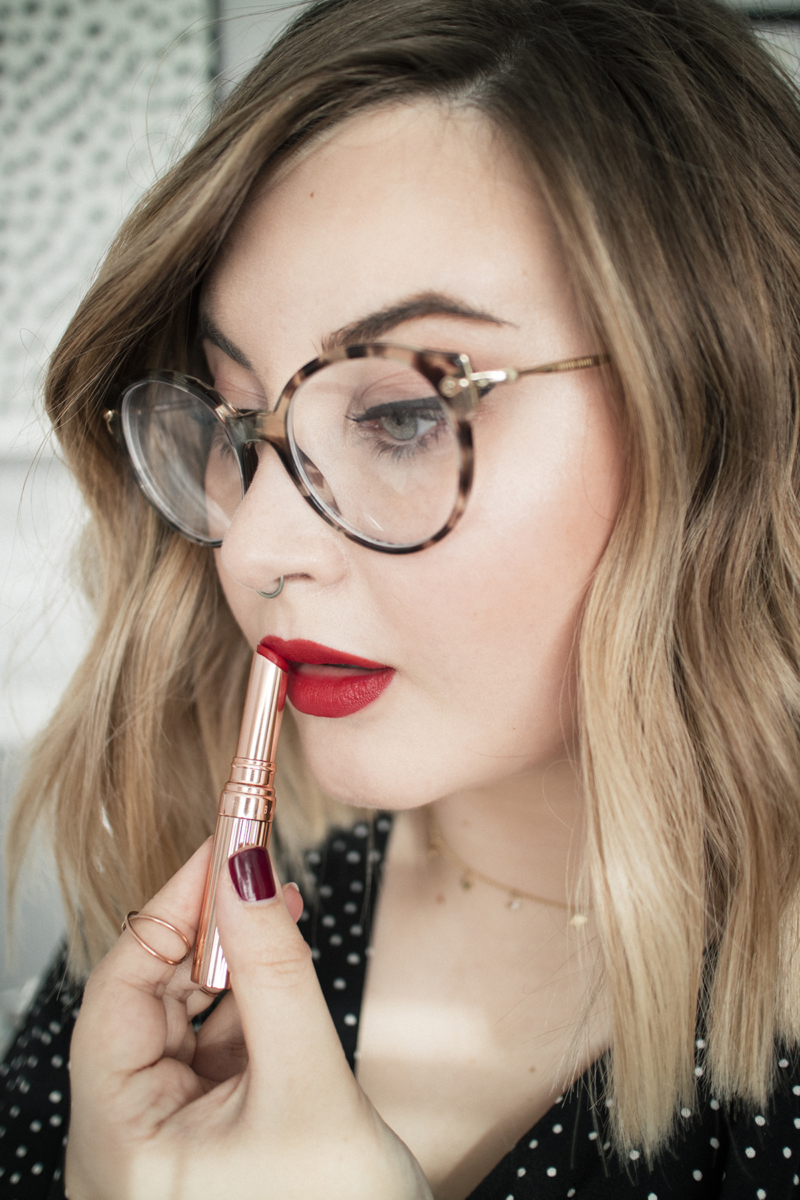 I've been trialling everything for the past couple of weeks, and am seriously impressed with the quality of it all, and for such an affordable price tag!
The two tinted balms in peachy nude and cherry red hues are super creamy and easy to wear – I was a tad cautious of such a slippy formula for such a bold colour, but with a little bit of liner and blotting, I had no problems at all! The pretty rose pink shade is something I usually wouldn't make a beeline for, but I'm pleasantly surprised with the end result and have made a pact to steer myself away from my usual picks. I really like the nude for an everyday lip, and have been reaching for it a lots in recent weeks!
I was pleasantly surprised with the lash curlers – something I absolutely cannot live without when it comes to putting a face on, as unfortunately my lashes are akin to those of an elephant – as they're comfortable to use and give great lift before applying mascara.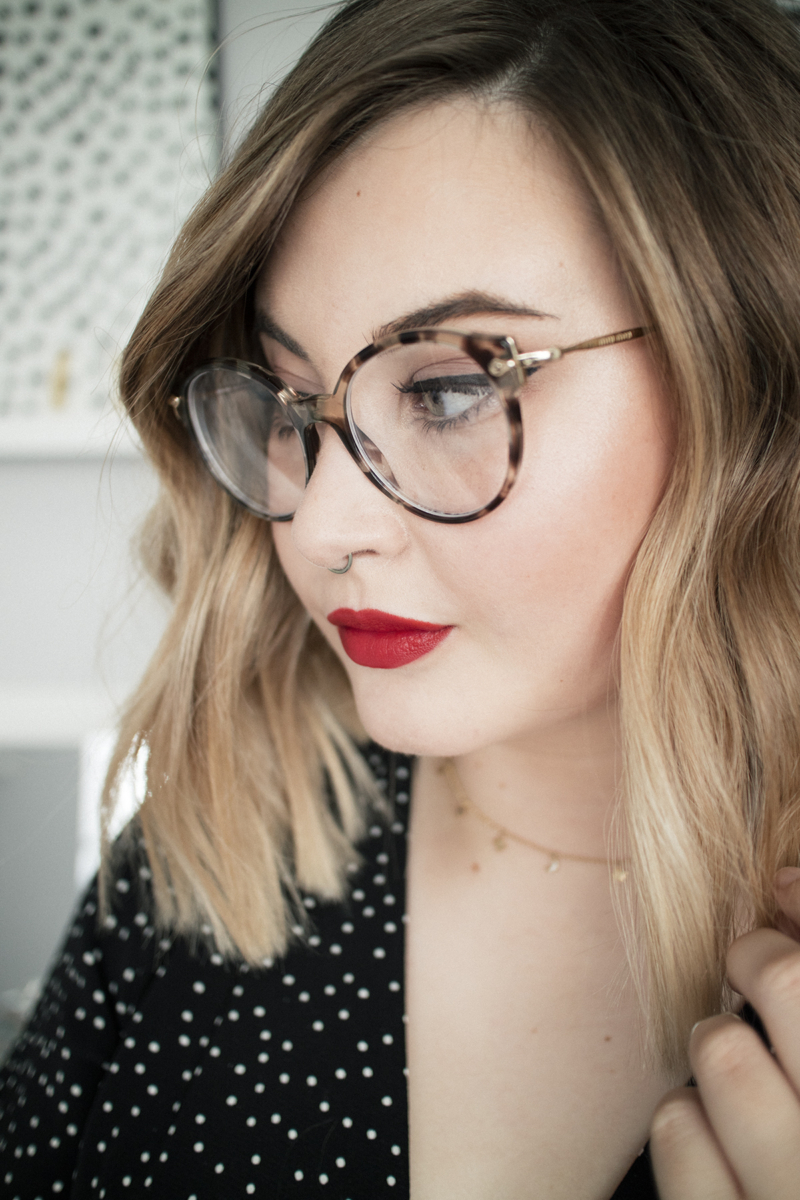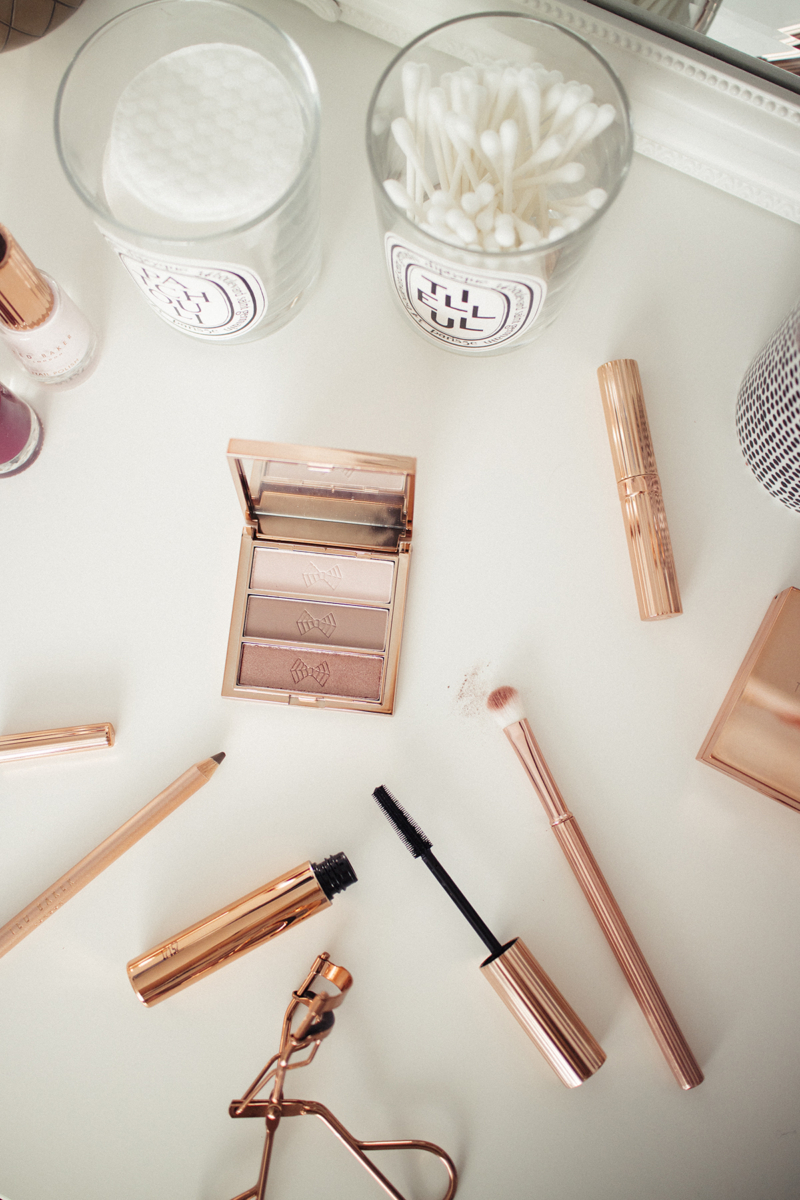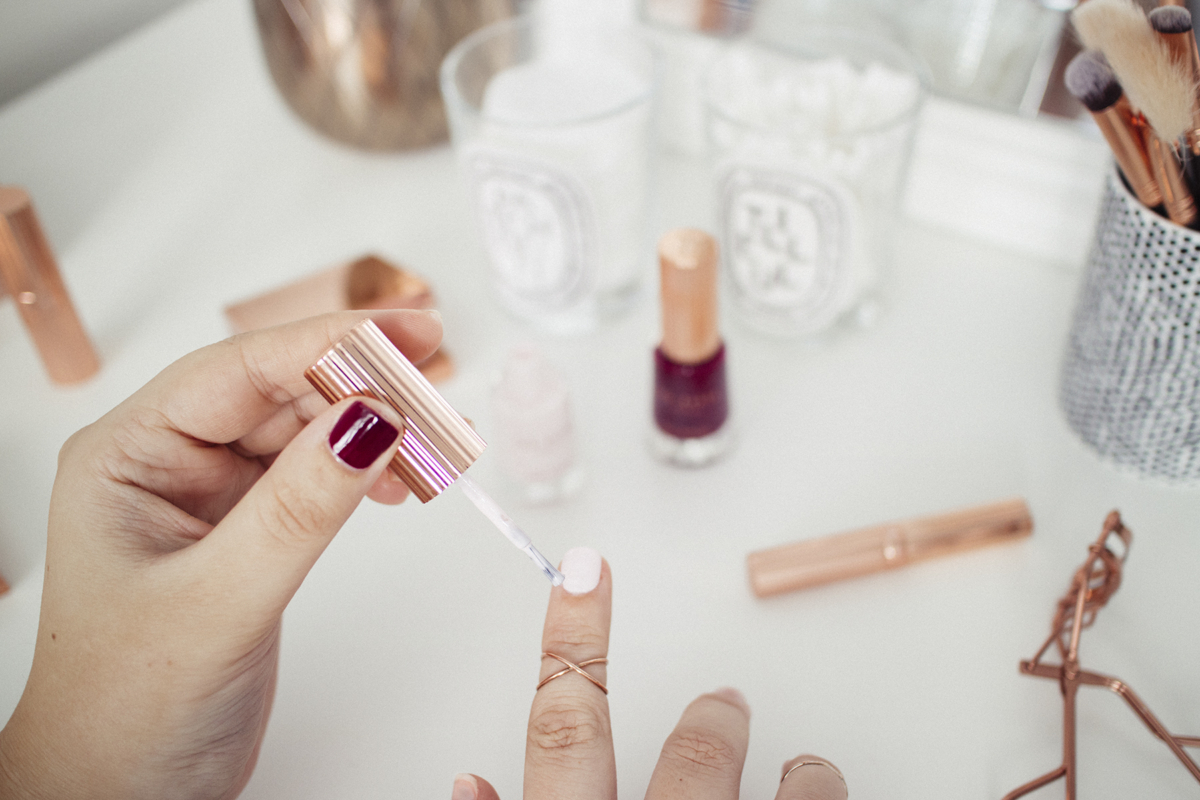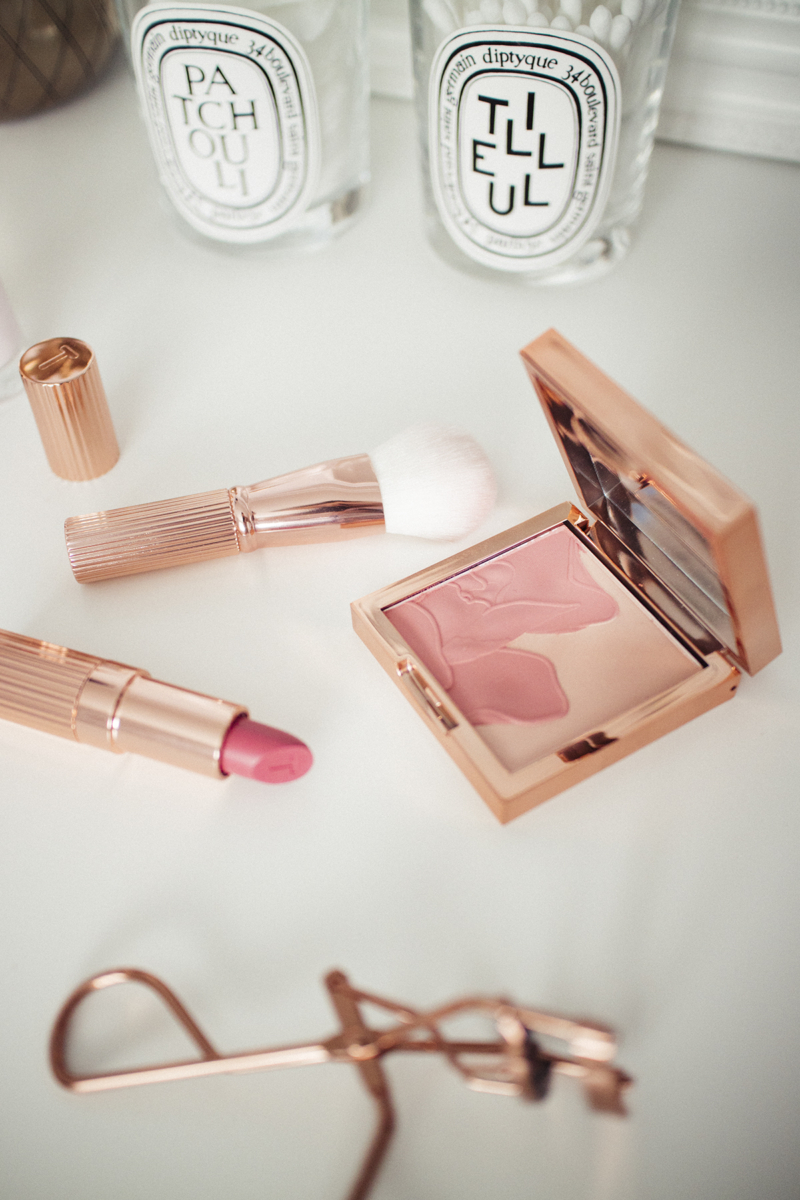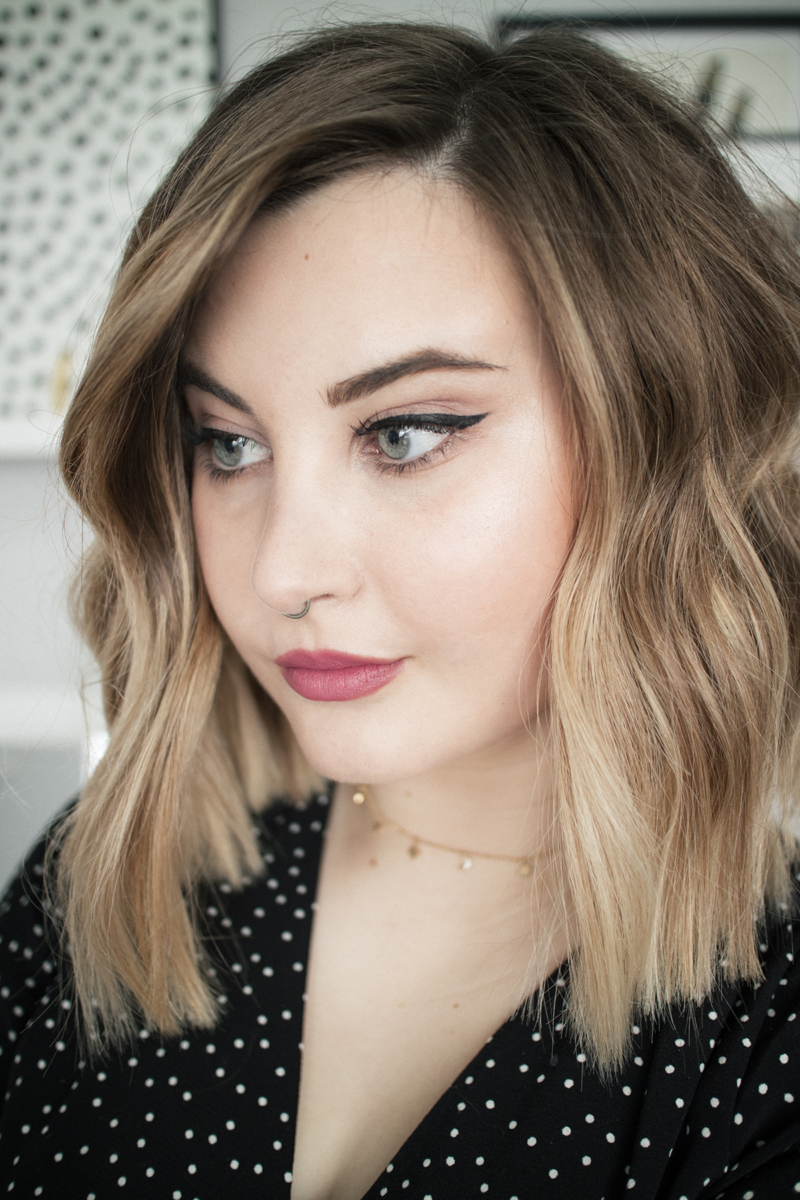 The trio of shadows is great for a simple daytime look, or when paired with a bold lip – I'm wearing the metallic rust shade all over the lids in these photos, and I really like the effect! A subtle wash of colour to add warmth to the eye – and somehow my eyes look a bit green, too! (Even though they're blue. Not complaining.) The cool tone of the eyebrow pencil was a welcome addition too – I generally struggle to find the right shade – and it also works well for adding a faux freckle or two.
Both polishes have a creamy formula and are the kinds of shades I'm naturally drawn to anyway, which is nice – I've been wearing the deeper berry tone recently, on both fingers and toes! The brushes are shaped well and make for easy application.
Lastly, how pretty is the blush palette?! I like to swirl the fluffy brush to pick up a little of both shades for a natural flush on the cheeks.
All in all, a great little bundle which is practically worth its weight in (rose) gold if you're stuck for gift ideas!
Stock is going to fly so I'd recommend acting fast! I'm sure you'll agree that £22.50 is an absolute steal – considering the whole lot comes in at less than a single lipstick from a well-known high end brand with a similar look..
And if you don't know the joys of the Boots Advantage Card, what are you doing with your life?! Thank me later.
Will you be adding this dreamy collection to your Christmas wishlist?
P.S. I'm giving away one of these sets over on Instagram this week, so head over to this post for your chance to win!