It's been over two years since I first had my hair cut short, and I've never looked back. No regrets. Nada. Not once have I missed my long locks (and boy were they loooong), and I've tried to convince everyone I know to chop theirs off too. There's something quite liberating about saying goodbye to swishy, mile-long princess hair, and not feeling bad about it just because other people like it. Buh-bye. The lob is here to stay.

One thing I will say is that shorter hair doesn't necessarily mean less work, but that's not to say it's not worth it! I'm about to talk you through the complete A-Z of my hair – you might want to get comfy with a brew before embarking on this one!

I recently had a hair refresh at Paul Edmonds, courtesy of L'Oréal Professionel, and let Jack – the king of balayage himself – loose on my tresses, and I'm so happy with the result! I always ask for some variation of low-maintenance blonde, with lighter parts framing the face and a lot of root so I can go for months between salon visits if needed. Jack also used the Smartbond strengthening system – it's a 3-part system (much like other brands available..) that helps to reinforce the hair and minimise damage when colouring. My hair feels soft and strong, which is no mean feat considering all the bleach!

Alfie was in charge of the cut and got to work on my locks in no time, chopping a small animal off my head in the process. I always request invisible layers as my hair has a real tendency to bulk (I'd likely be a perfect candidate for an undercut, but I'm not quite brave enough for that just yet!) and have a little extra length at the front, sitting somewhere around my collarbone. This definitely helps in avoiding the lampshade effect around the shoulders. Alfie insisted on adding a few shorter layers throughout the heavier section (as I always, always wear a side part), which I wasn't mad keen on at first but they've grown out nicely and give extra depth to the cut. It's crazy how much my hair has grown in the past few weeks, but I'm pleased to report I'm not gasping to chop it all off again so soon! (I give it a week.)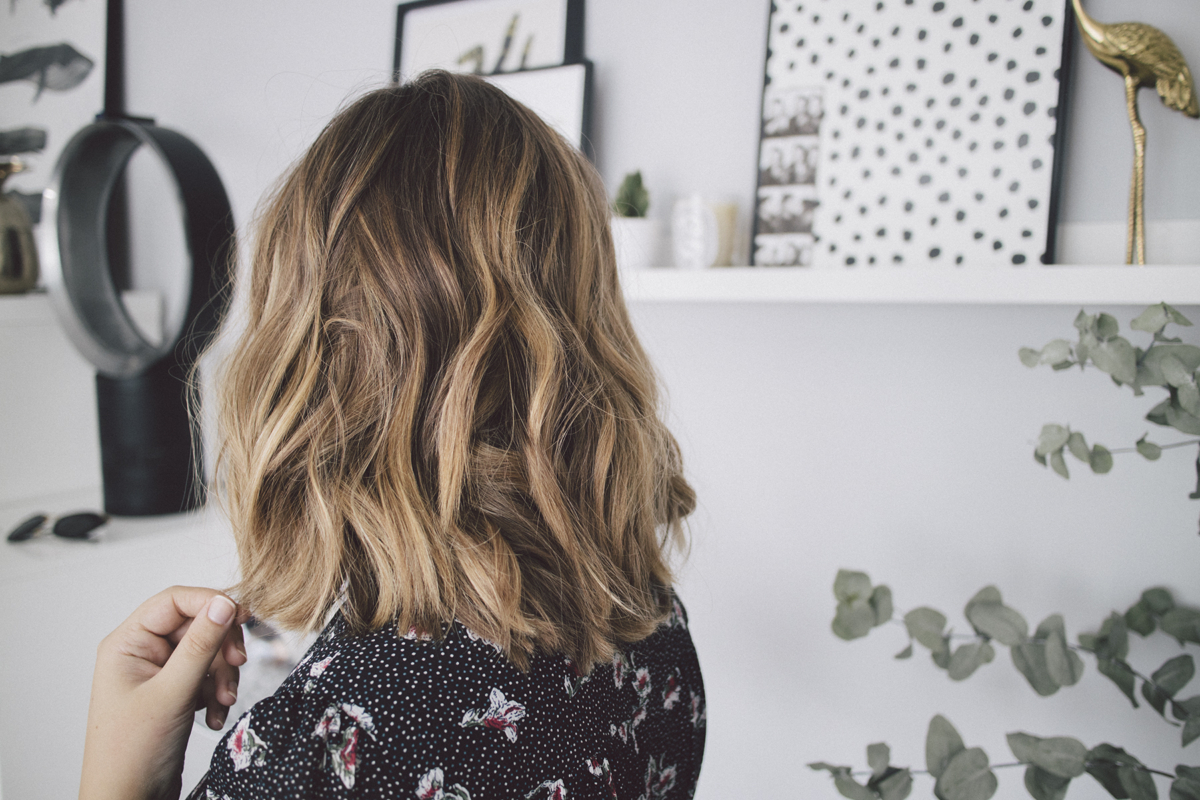 I'm not terribly fussy when it comes to haircare at the washing stage – I like to keep a Bumble and bumble Sunday Shampoo in my stash at all times, and I'll use some kind of purple conditioner maybe every few washes to keep brassiness at bay – but everything else is interchangeable! It would be great to hear about your favourites, so send any recommendations my way..
I like to let my hair dry naturally about 80% of the way if I can, as I find it helps to retain a bit of volume – whether my hair has been sat in a towel atop my head for most of the day, or clipped up in the same fashion – and also saves on drying time. I recently learned on a trip with ghd (to the research and development labs, no less!) that drying your hair properly with the right tools is more beneficial than letting it do its own thing (always good to be find out that actually, no, you're doing it wrong) – the science behind it being that hair is more vulnerable and prone to breakage when wet, so to prolong the wetness is to prolong said danger.. buuuuuut I'm lazy and a proper blow-dry every 2-3 days sounds like fresh hell, especially in August!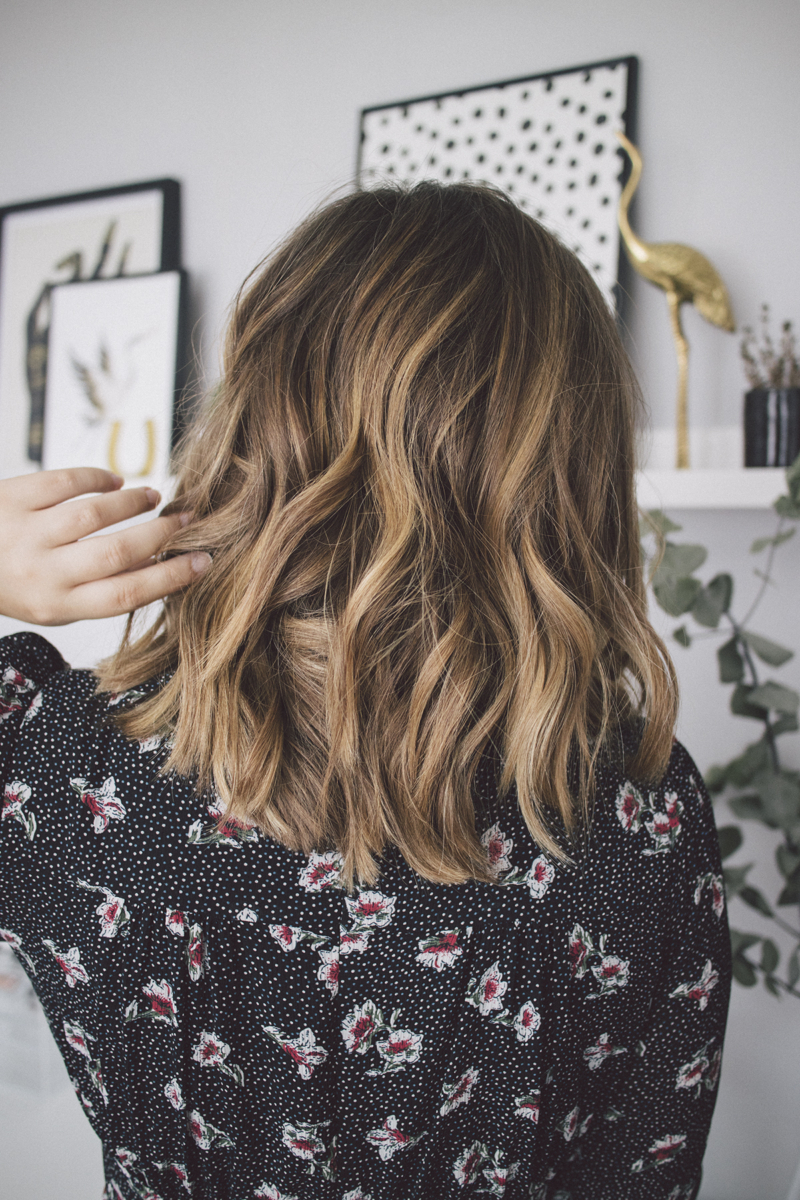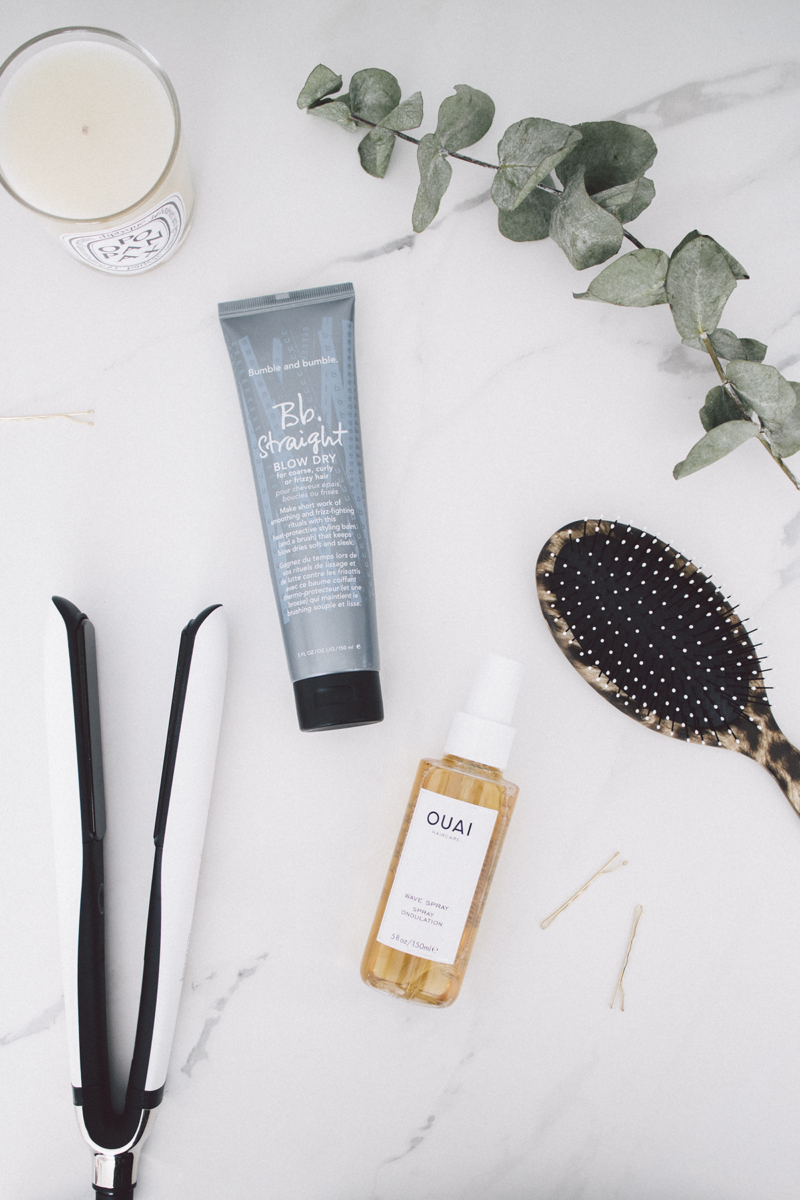 If I am using heat to dry my hair, I like to use a little of the Bumble and bumble Straight Blow Dry Balm to damp tresses, with a few spritzes of the Ouai Wave Spray on top. I like the Babyliss 3Q dryer for this step, and prefer to dry without an attachment on a medium heat, then concentrate on any damp sections with the nozzle, with my fingers acting as a comb. Once dry, I'll brush through using the Wet Brush (seriously the best thing ever!), and move on to the main event..
My hair is naturally pretty straight, but also thick, so it never really sits how I'd like au naturel. I practically always use straighteners to create random waves throughout, starting at the bottom (now we here) and working my way up in sections. Lots of big clips and patience involved here, guys. My favourite tool for this is currently the ghd Platinum Styler – although I've been recommended the Creative Curl Wand a lot recently so feel as if I need to give it a go! For the most part, I find straighteners a breeze for curling my locks; especially the shorter sections underneath at the back. The thought of burning my fingers on a wand sends me into panic mode just a tad, but a girl's gotta learn someday!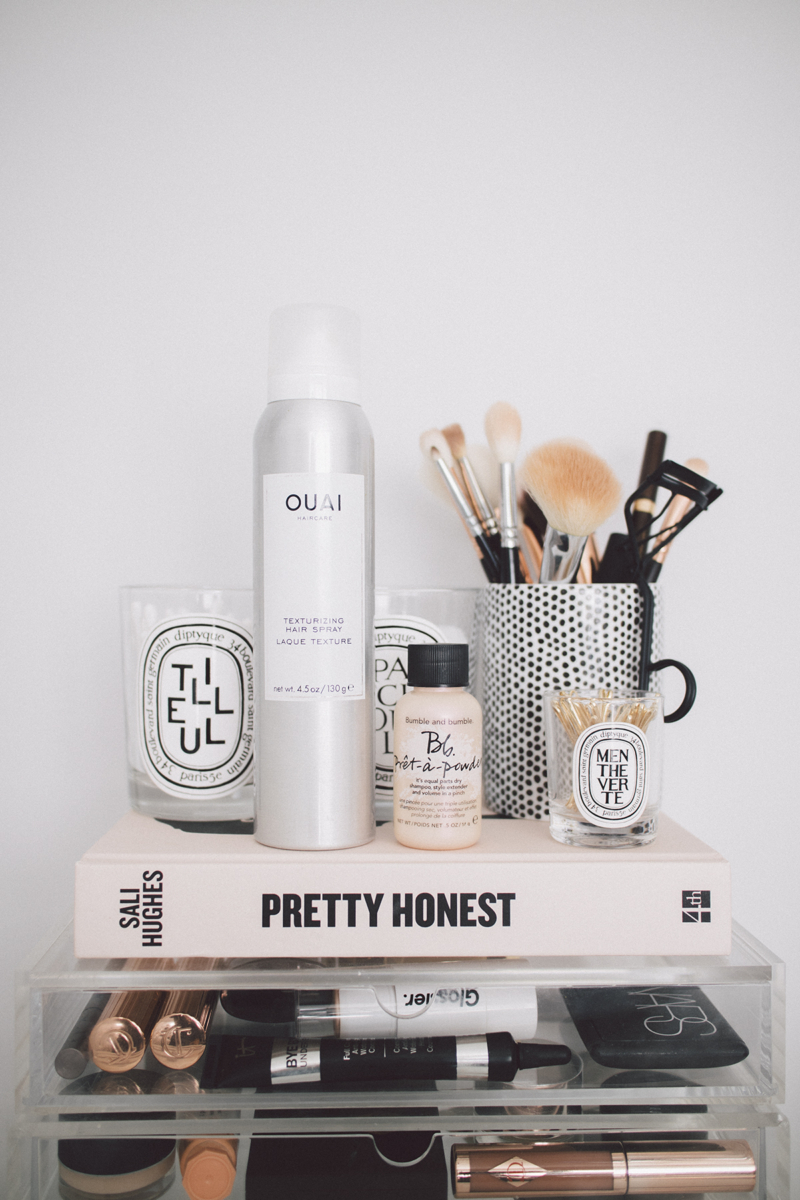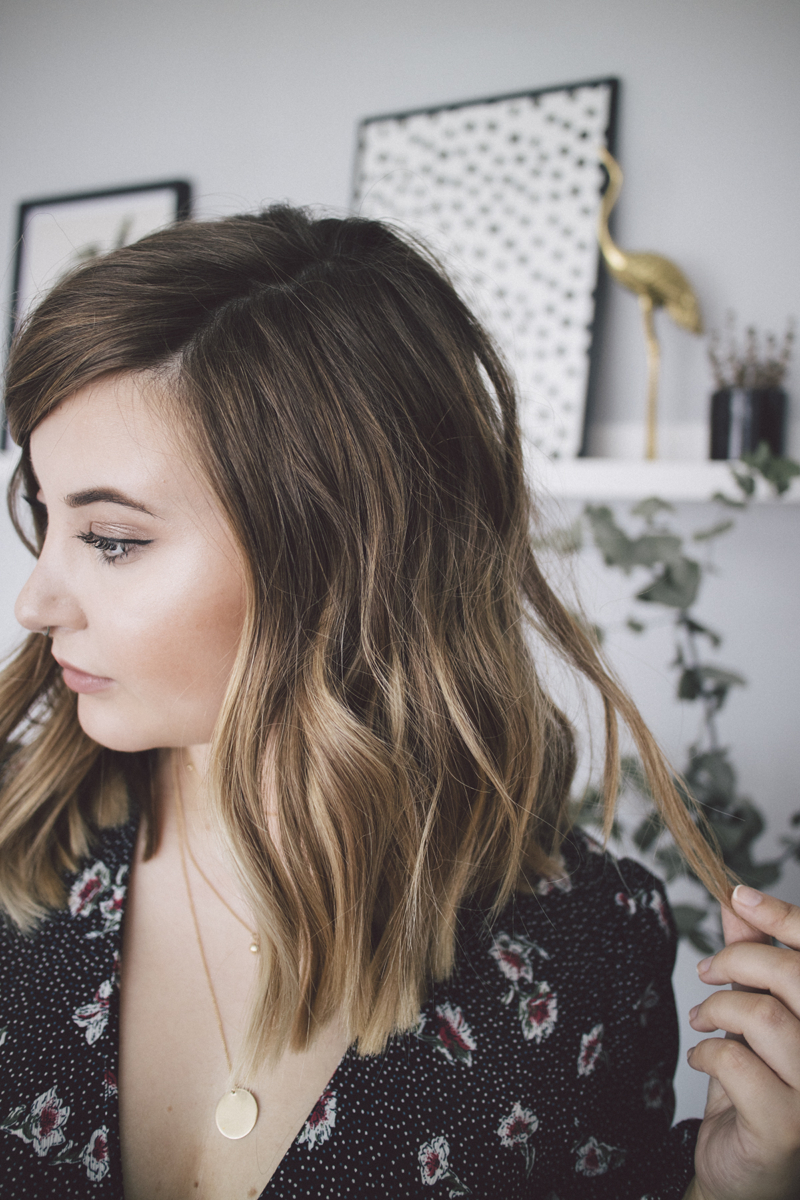 I tend to over-curl and let it drop out a bit (this is why conventional tongs with the clamps never really work for my hair; it just ends up looking more like a blow-dry within an hour, which is quite frankly a complete waste of my time and effort) – by the time I've styled my whole head and slept on it, I've got that just-rolled-out-of-bed look down pat. Nobody needs to know that I actually had to sacrifice an extra hour of sleep to create it, because where's the fun in that?
It's pretty low-maintenance in that it takes around half an hour to do, but can easily last me two days, with a helping of dry shampoo on the third (big love to Ouai Texturising Hair Spray and Bumble and bumble Prêt-a-Powder for their grease-fighting, volumising abilities), followed by a wash in the evening and starting all over again. For a twice-weekly ordeal, it's not so bad. That being said, I'll never not feel totally "ughhhhhh" when wash day rolls around – but y'know, LAZY. We all have our crosses to bear.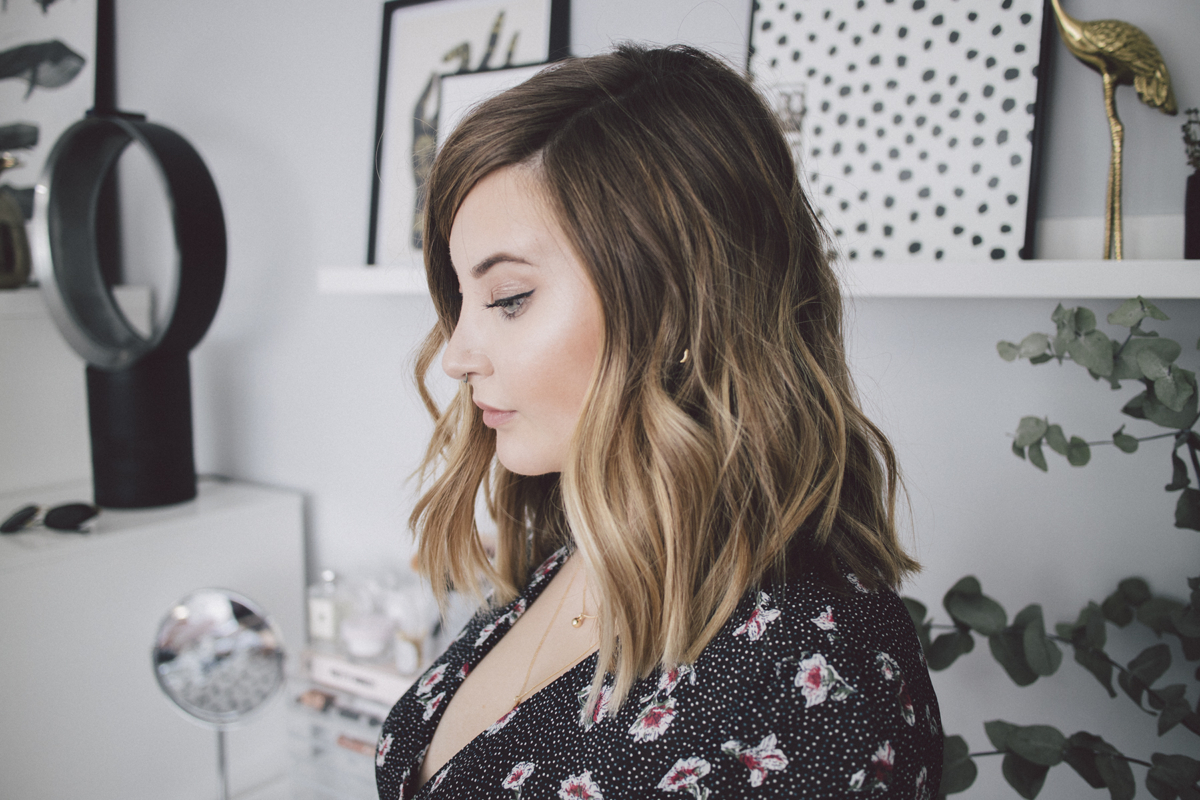 There's probably so much I've missed out (not to mention all the many, many other products that deserve a shoutout.. the list is endless!) but I'll have to save it for another time as I've waffled on quite enough now – what's your go-to hair routine?
Post contains press sample(s).